Governance Management System for Charities and Non-Profits – BoardPASS 365!
CramdenTECH's Governance Management System offers you seven governance applications, an events calendar, BoardPASS training and eLearning resources bundled into one easy-to-use platform. No user training, software installation or hosting required! Obtain your login passwords and you are ready to go. Access our interactive resource below to see what BoardPASS 365 can offer your organisation!
Events Calendar
Use the Events Calendar to plan meetings and special events with board and committee members.
Agenda Builder
Well developed meeting agendas are an essential aid in the running of productive meetings. Use the Agenda Builder Application to plan the content and structure of meetings.
Support Documents App
Use the 'Support Documents' app to upload and store documents of relevance to your board or committee. A great resource to keep all plans and critical governance documents in one secure place.
Minutes Builder
Record all the relevant details of your meetings including decisions taken and actions arising with our Minutes Builder Application. By storing the minutes of all relevant meetings on the platform, the company secretary and board of directors can easily keep track of the work of sub-committees and project groups.
Risk Register
Use the Risk Register to record risk factors of relevance to your organisation and specify the management controls that should be put in place to mitigate against identifiable risks.
Compliance Tracker
Use the compliance tracker to record and track legal compliance and reporting requirements of particular relevance to your organisation.
Management Dashboard
Identify and track the key performance and operational metrics in your organisation. The management dashboard enables you to bring all key information together in one place for each reporting period.
Skills Development
Use resources to help implement The Governance Code. View eLearning videos, templates, checklists and handbooks on smartphone, tablet, laptop or PC. Complete a topic and then apply what you have learned on the job or while using the applications! Follow BoardPASS Standard Training online  and stay up-to-date with governance best practice and the responsibilities of board membership. BoardPASS training is a great learning option for new directors and potential board officers!
Try out BoardPASS 365 for yourself! Book your free demo today. Contact Us.
CramdenTECH Governance Solutions – What Clients Think!
As with any organisation committed to providing high quality services, we ask our clients for feedback. Their comments are testimony to CramdenTECH's ability to put our experience and knowledge into software design and governance best practice!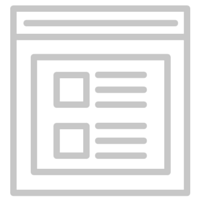 For any Committee Member, the availability of this resource is invaluable, something that can be consulted on a regular basis and a very good problem solver. Company Secretary, Cork
Comprehensive, informed, actionable content. Company Director, Dublin
Understanding of the issues faced by the Community and Voluntary Sector is second to none. Co-ordinator, Louth
Do you Need Governance Support?
Find out how BoardPASS 365 can help you improve governance systems and board performance. Call us on 087-2194541 to obtain an individual or committee licence or book a demo and take the platform for a test run!  Contact us today!
Learn more about BoardPASS Training Workshops and services in Ireland HERE
Download BoardPASS Governance Training Brochure HERE
Download our 2017 Training Brochure HERE
Don't delay. Get started today with BoardPASS 365 Meetings Productivity Platform. START NOW!