New BoardPASS Training Centre in the Mid-West
CramdenTECH is delighted to announce that Mobile IT based in Bruree Co. Limerick has become its BoardPASS Training Centre for the Mid-West. SME and Non-Profit clients will be able to access BoardPASS training courses and technology through Mobile IT. Learn more at Boardpass.ie.
CramdenTECH Training Brochure 2017 now online!
CramdenTECH has expanded the range of training workshops available to BoardPASS Network Members (and non-members) that will be available throughout Ireland in 2017. The schedule of training dates and locations are available on www.boardpass.ie.
CramdenTECH Launches Build Future Skills Corporate Academy
Organisations with a minimum of one employee can join the Build Future Skills Corporate Academy. Upskilling staff and volunteers has never be easier! Read about the launch online at Irish Tech News or visit Buildfutureskills.com.
Host your Training Materials and eLearning courses at Buildfutureskills.com in the coming year!
Organisations who would like a fast, cost effective way to host their training materials or eLearning courses online can now avail of the Learning Management System on www.buildfutureskills.com. In addition to hosting courses on the platform, a range of free skills builder micro-courses are available to access free-of-charge. Visit Buildfutureskills.com!
Need practical, focused training for your board or committee?
Take a read through our CramdenTECH 2016 Training Brochure. See if there is a course that interests you or your group and then give us a call to talk through the details! Phone 087-2194541 or email learning@cramdentech.com for further information.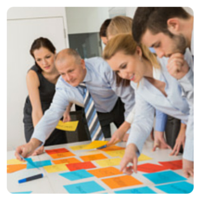 We update this News page daily, with information about a range of governance-related training and events of interest to non-profits throughout the country.
If your organisation provides governance supports, let us know. We will be happy to list relevant events on our news page. Email summary details to learning@cramdentech.com.